Apply for the 2021-2022 Overwatch E-sports Team
If you are interested in joining our Overwatch E-sports team next year, please read all of the following expectations carefully:
We are a competitive team and will be treating it as such. We will spend the class period studying the game, practicing strategies, and analyzing videos. We will also learn about game design and how games are developed. There will be classwork, quizzes, and projects. Do not expect to have a class period of just Happy Fun Video Game Playtime™ .




We are limiting the team to 18 players from 9-12th grades. If more people apply than we have space for, we may have tryouts and/or interviews. Preference may be given based on experience, seniority, skill, schedule, or any other reason determined by administrators or coaches.




We play on PC only, not on consoles or mobile. Students that haven't played on PC before are expected to learn how to play with mouse and keyboard. Controllers are not allowed.




Daily attendance will be required, except for absences for appropriate reasons. Students with poor attendance will not get playtime and may even be removed from the team.




Students must commit to maintaining good grades in all classes. Any students with D's or below will have to work on assignments for other courses instead of playing the game. Continued failure to maintain good grades may result in removal from the team.




This will count as a general elective, so does not count towards your 2 required computer or foreign language credits.



Everyone on the team must be able to compete after school during the spring semester, typically once per week. We may also have the occasional tournament or scrimmage at other times throughout the school year. (Secret word = blackbeard)


All players will be expected to demonstrate sportsmanship, teamwork, and respect for their teammates, their opponents, and themselves. Toxic, immature, selfish, and/or inappropriate behavior will not be tolerated.




Like any other competitive sport, not every player will be guaranteed competition playtime. We will have starters and substitutes. We would like to also have managers and shoutcasters for our Twitch channel.
If you have read all of the above expectations and would like to be considered for the team, please fill out this Google Form.
https://forms.gle/vtjSQAN263BYwLL96
Follow us on social media!
Follow us on
Instagram: @byngesports

Facebook: @ByngEsports

Twitter: @ByngEsports

Twitch: twitch.tv/byngpirates

Contact Information
Coaches: Mr. Rob (HS) and Mr. Carlin (JH)
Email: ByngEsports@byngschools.org
Google Classroom: contact a coach to join our Google Classroom
Sponsors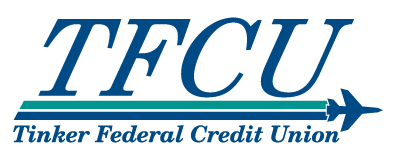 Eastman's Games & Gear Tinker Federal Credit Union
-